Kia ora, my name is Birgit Bachler and this is a work in progress lab notebook of my PhD research project "Materialising a more-than-human Internet of Things". I am looking how we can use technology to help us reconnect with often lost and forgotten urban streams. I currently work with Papawai Stream in Mount Cook/Wellington and try to find ways of connecting with both the visible waters of Papawai reserve, as well as the hidden waters in the stormwater pipes of the Wellington water network.  As an artist, designer and researcher I am fascinated by the rich narratives embedded in New Zealand ecologies and exploring the connections and interfaces between land, water, humans and technology.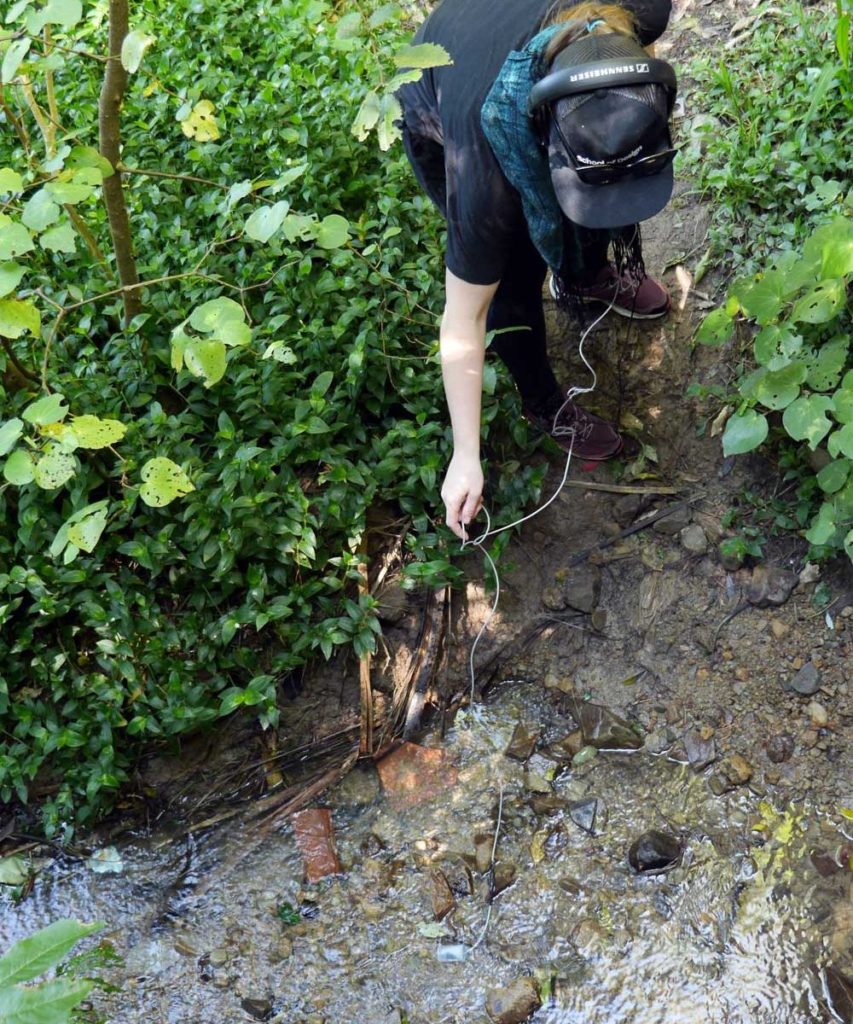 Please find a tentative version of my thesis abstract below:
The 'Internet of Things' (IoT) describes the idea of a global network infrastructure, in which physical objects, 'things', are connected to the Internet. Since the term was first mentioned in the early 1990s, the IoT has mainly developed around human, market- and technology- driven concerns, where 'smart' devices are employed to making our daily lives easier. While the current vision of an IoT is largely dominated by human intentions, this design research departed from the concept of an Internet of Things as a means to give voice to non-human 'things' and tentatively proposes avenues to shift focus from human-centred to a more-than-human-centred design paradigm.
With a focus on wai/water, this design research specifically engaged with local stream ecologies in Pōneke/Wellington that have largely disappeared from the cityscape and have been piped underground due to urban development. Data collected during fieldwork combines a variety of knowledges through interviews, observations and immersions as well as audio and video field recordings and sensor data, such as GPS, humidity, conductivity, and temperature and inspired/informed the creation of design artefacts to learn how the more-than-human world can inform and inspire the development of networked media.
Creative outputs are openly documented in an online repository and concluded in the network installation "Papawai Transmissions", which aims to imagine novel ways of understanding and (re-) connecting with disconnected streams, their communities and their ecosystems in urban Aotearoa/New Zealand. The research narrative of this thesis is presented in a combination of written word and audio-visual materials to make the many voices recorded during the lab- and fieldwork heard.
The research revealed how methods of slowness, openness and seamfulness – despite standing in contrast with current common quick development cycles in industry – provide opportunities for having often unheard voices contribute towards more sustainable ways of designing networks within a more-than-human context.